Local Aussie & Kiwi Artists To Support For Bandcamp Friday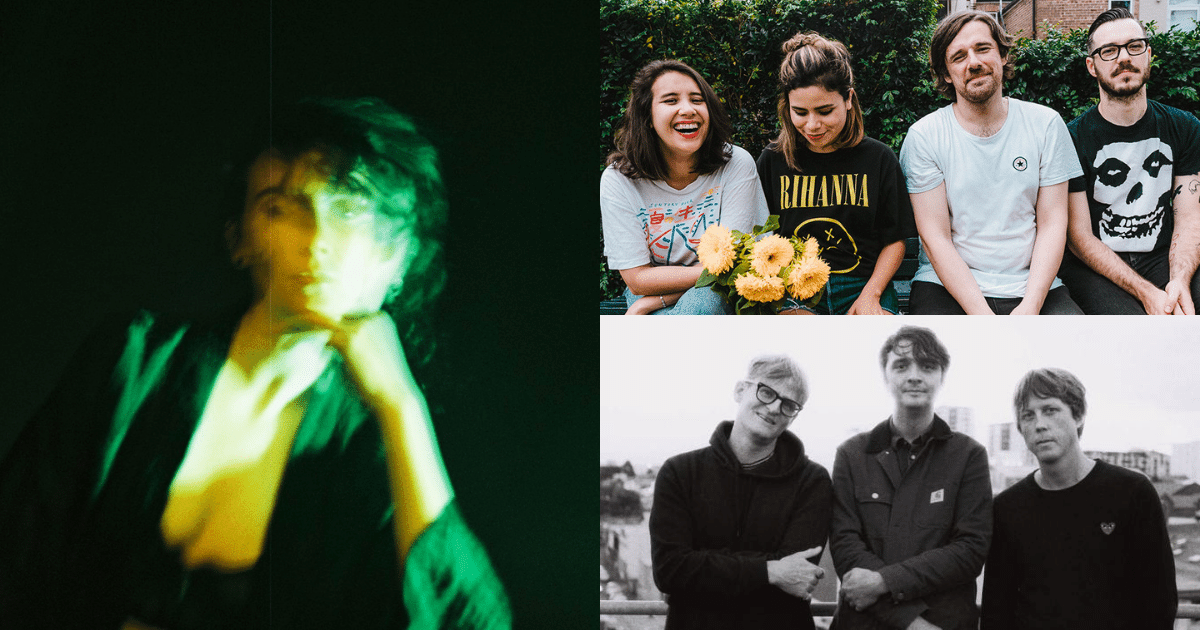 Online music hub Bandcamp has extended their hugely successful Bandcamp Friday's event, waiving their fees once again until the end of 2020. This means all sales revenue from music and merch sold on the platform will be given directly to artists on the first Friday of each month.
With lockdowns and social distancing restrictions forcing a huge number of local Australian and New Zealand acts to cancel or reschedule shows, we've created a list of a handful of fave acts that you can help support through these tough times.
P.S. You can also find a helpful list of black and indigenous artists and record labels currently selling their music via Bandcamp HERE.
Amin Payne
Kiwi-born, Melbourne-based producer Amin Payne is one artist who has certainly embraced the lockdowns in Melbourne with open arms, dishing out an epic collection of remixes concocted on his laptop.
Score a digital copy of Payne's remix album HERE.
Mystery waitress
Mystery Waitress is the new project from Wellington-based songwriter, Tessa Dillion. The outfit released their debut album mid last month titled 'nest' and is full of exceptionally emotional and moody vibes.
Cop a digital download of the album HERE.
Bloods
Sydney trio Bloods have been kicking goals since 2012. Their latest EP 'Seattle', released earlier this year is one of our favourites. The EP is infused with brooding yet playful vocals and celebrates the resilient and badass-ness of women.
Score a digital copy of the EP HERE.
Dennis Cometti
Perth locals Dennis Cometti are the type of rock band you wish you were best mates with. They recently dropped the first single 'WAXIT' off their forthcoming self-titled debut album which is set for release on The Chats' label, Bargain Bin Records.
Pre-order the forthcoming album on vinyl or digital HERE.
The Shifters
Introducing Melbourne's friendly neighbourhood guitar-loving garage band, The Shifters. The band have been producing quality tunes for a while now and recently dropped a brand new single titled 'Left Bereft'.
Score the bands new single on 7" vinyl or as a digital download HERE.
Die, Die, Die
Formed in the late half of 2003, Kiwi post-punk three-piece Die! Die! Die! Continue to produce the good stuff 17 years on. Their most recent release 'I Seek Misery' is steeped in loud gritty guitar and raw punk vocals.
Cop a digital or 7'' vinyl copy of the single HERE.
So Below
So Below aka Maddie North is one of Auckland's most enigmatic pop acts. Her unique brand of moody synth-pop has made her a force to be reckoned with over the years. The singer-songwriter is gearing up for the release of her forthcoming album titled 'Left Behind' and we can't wait to hear it!
Pre-order a digital copy of the album HERE.
Looking for other Australian and New Zealand artists to support? Check out Bandcamp's running list of new and popular local releases
HERE
(Australia only) and
HERE
(NZ only).
FOR MORE BREAKING NEWS CLICK HERE