Featured Artist: Emily Wurramara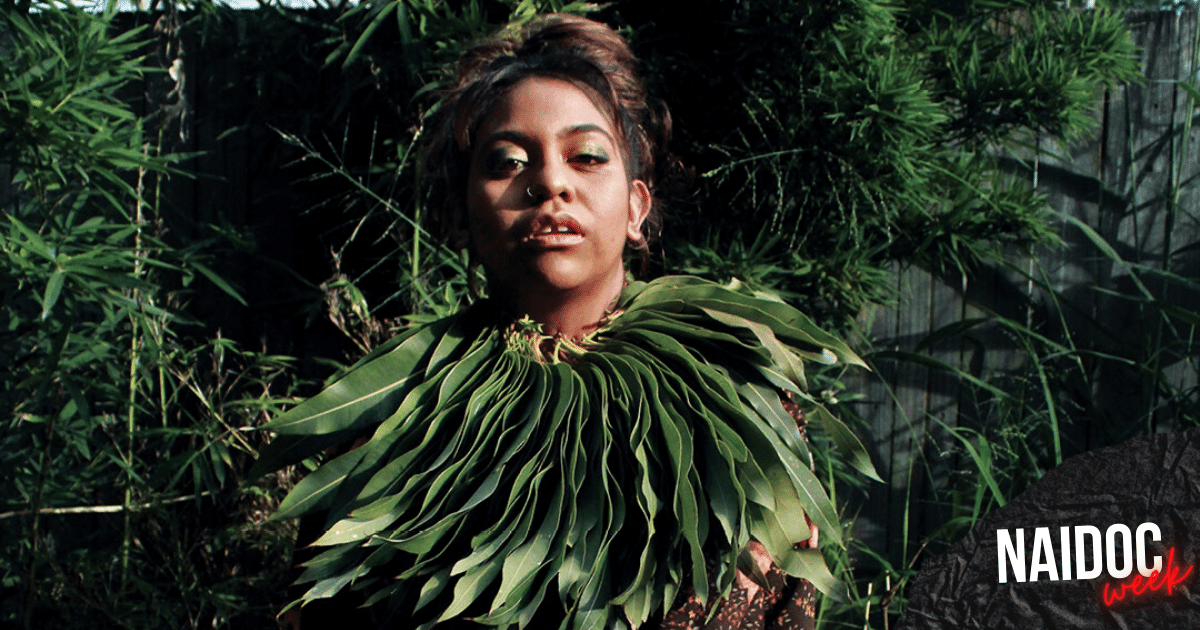 In celebration of NAIDOC Week, the team at Bluesfest sat down with First Nations artist Emily Wurramara ahead of her appearance at the festival this October to chat about her new album and her take on the future of the Australian music industry. Check out the full interview below.
Words by Emily Wurramara, supplied by Bluesfest.
ON THE NORTHERN TERRITORY
I'm a Territory girl. That's my home - the red dirt is my heart.
ON BLUESFEST
It's going to be really fun. I'll be having two special guests with me (I can't say who right now!) There's going to be some dancing. I've learnt some choreography for my songs!
ON THE FIRE THAT DESTROYED HER HOME
I had all these amazing things - all these amazing instruments. But I realised that, when I had nothing, I had everything at the same time. Now I look at life like that, I wake up thankful for a pillow to sleep on, a blanket to cover myself in, a hug from my daughter - It's really made me more appreciative of everything that I have.
ON SONGWRITING
What I have to say in that moment, what I want to sing in that moment, how I want to sing in that moment, whether it's in English or translated into Anindilyakwa, is based on how I feel in the moment.
ON BEING #3 ON TERRITORY SOUNDS COUNTDOWN
It's a huge honour to be recognised alongside amazing artists like Caiti Baker, Baker Boy and Sampa [the Great]. It was so deadly.
ON FIRST NATIONS
It makes me really proud as a Warnindhilyagwa woman and a First Nations woman to be recognised. We have a lot of beautiful indigenous female artists that don't get the recognition I feel that they deserve and so to be able to be there at the heart of that I'm very honoured and grateful.
ON THE FUTURE
Change is inevitable. There's constant change happening in little, small ways people don't even realise and those little changes lead to big momentous changes. I think we do have a very long way to go most definitely, if we're talking in perspective of politically, socially and economically then we have a very long way to go.
Environmentally we have a long way to go - but we've come a long way. And I guess that's the difference between recognising 'having a long way to go' and 'coming a long way' that there's still a journey and there's still things that need to be done to implement this society that we are all felt and heard and seen...
I feel like it's my responsibility and my duty to help implement that ripple effect and implement that change in society because we have the foundation - we have a profile and as artists, we have things to say... and people want to listen to what we say because they respect our music or they respect us as a person or whatever the case may be - so I'm really honoured and very proud to be a part of history and be a part of such an amazing industry full of my brothers and sisters who I call family.
When I first joined this industry I had people like Shellie Morris, Emma Donovan and Sue Ray who took me under their wing and were like 'We got you sis!
And seeing that being done for the next generation of First Nations artists and seeing how much noise we are making, makes me so so proud - makes me feel so deadly. I am so proud of my culture and so proud of my people and how far we have come, and it makes me so excited about what our future is going to be and what we have to look forward to and I think that it's going to be beautiful. It is going to be a journey - it always is a journey - but it's going to be one that the outcome is going to be so deadly.
Catch Emily Wurramara performing live at Bluesfest on Sun 3 and Mon 4 October. More info and tickets via the Moshtix website.
FOR MORE BREAKING NEWS CLICK HERE