Auckland, Get Ready To Laugh With New Comedy Series Fork N Funny At The Tuning Fork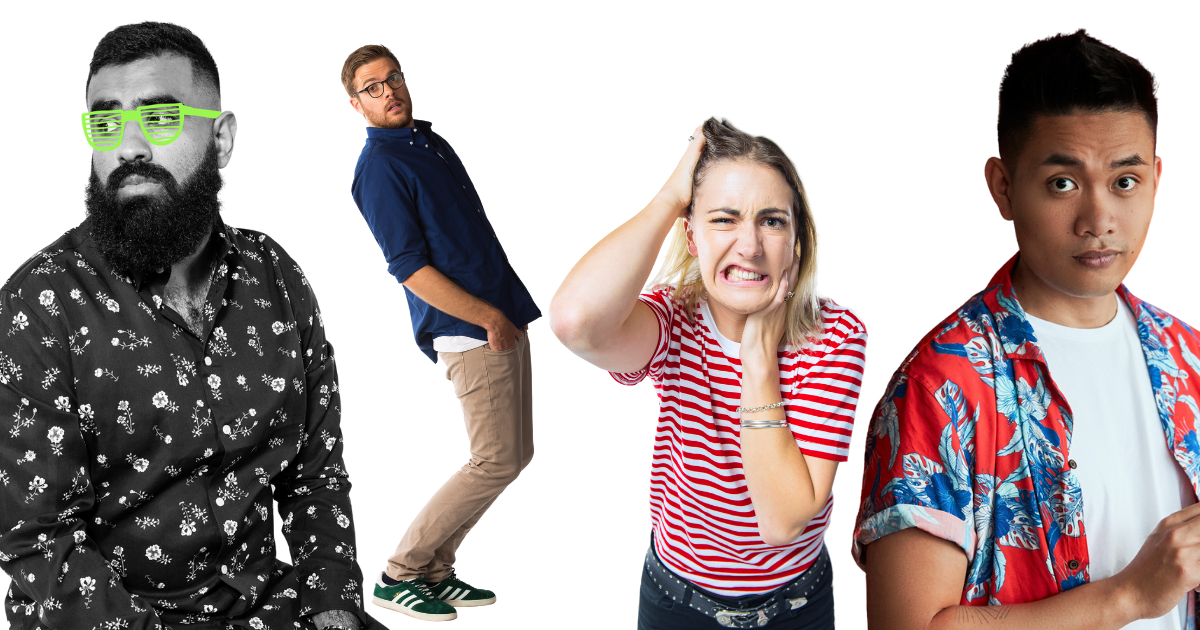 Did you catch the comedy nights at the Together Again series at The Tuning Fork back in June? Whether you did or not - they were such a hit that The Tuning Fork has declared comedy is here to stay! Get ready for Fork n Funny - their brand new comedy event series. Each month, they'll host four of the brightest local stars in comedy, all during an intimate seated evening of stand up.
Fork n Funny kicks off Friday 25 September with PAX ASSADI, HAYLEY SPROULL, GUY WILLIAMS and MC JAMES ROQUE.
You'll be able to order food and drinks directly to your table from your mobile throughout the show - even if you're in the front row, although you never know what the comedians will have to say about your order! In the intimate environment of The Tuning Fork everyone's fair game for some banter.

The Tuning Fork will be paying careful attention to public health and safety advice on social gatherings and will be working to create a safe and comfortable environment for all attendees. Any restrictions on gathering sizes will be adhered to carefully, but as a seated show Fork n Funny will endeavour to run under Level 1 or Level 2 restrictions. You can visit The Tuning Fork website for up to date information on shows.
Get the goss on the lineup, below.
FORK N FUNNY
The Tuning Fork
Friday 25 September 2020
PAX ASSADI is regarded as one of the most exciting young acts in New Zealand by his peers and audiences alike. Born and raised in New Zealand and the son of immigrant parents, Pax brings a unique perspective that resonates with people of every background. His hectic blend of personal stories and insightful observations will have you pondering life whilst simultaneously curled over with laughter. Pax is one third of kiwi sketch trio Frickin Dangerous Bro.
Award winning actor and comedian, HAYLEY SPROULL, from Wellington has created a number of successful works including Miss Fletcher Sings the Blues, Just a Phase and Vanilla Miraka. She stars in Three's sitcom Golden Boy as well as hosting TVNZ's The Great Kiwi Bake Off and comedy panel show Have You Been Paying Attention?. She's been a regular on Jono and Ben, 7 Days and Funny Girls. She's the creator of hit TVNZ web series Hayley's Kitchen and the TVNZ doco-short Cystic Sisters - a doco about her broken fanny. When she's not making funnies on the stage or TV, you'll find her on the marching field. Yes. She's a marching girl.
Volunteer journalist GUY WILLIAMS from Nelson is one of NZ's most well known comedians and for good reason, he's sensationally funny. Former co-host of Jono and Ben and host of New Zealand Today, Guy was voted New Zealand's Sexiest Male Television Personality by TV Guide in 2014. Guy takes a break from his busy schedule of arguing with people on the internet to try and make the world a better place. Emphasis on the word "try".
JAMES ROQUE is the Filipino step-son of New Zealand comedy. In 2019, he was a finalist for the Fred Award for Best Show in the 2019 NZ International Comedy Festival for his show Boy Mestizo. James' credits include the Comedy Gala, Jono and Ben, 7 Days and Have You Been Paying Attention?. James is also one third of kiwi sketch trio Frickin Dangerous Bro.
FOR MORE BREAKING NEWS CLICK HERE