Take Five: Top 5 Wine Varieties By Merrick Watts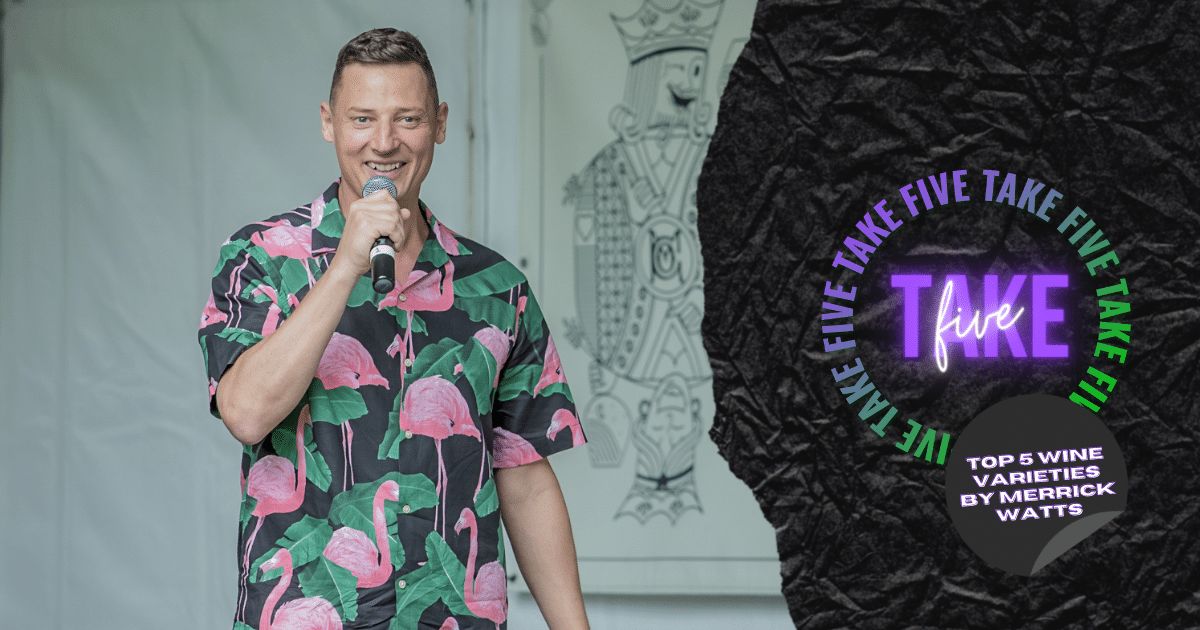 The silly season is almost upon us and after a long and chaotic year, I think we all deserve a knock off wine or two. We chatted to funny man Merrick Watts ahead of his appearance at comedy and wine showcase Grapes of Mirth next month to get the low down on what varieties of wine he'll no likely be digging into this summer.

My name is Merrick and I am a comedian and a wine lover. I hold a WSET Level 3 wine qualification which I tell people is a lot more important than it is. My mum is mega impressed, so worth the study. My top 5 wine varieties are largely classics but they are classics for a reason.
RIESLING
Some people think this wine is for half-cut Nannas who like sickly sweet white wines, the same way they like butter menthol lollies and incontinence. Fact is Aussie Riesling is extremely well regarded around the world and noted for being "dry" not sweet. It's got high acid, making it excellent for food, but "Rizza" is a banging drink on its own. Cold!
Merrick's Riesling recommendation - Helm Classic Dry Riesling, Murrumbateman, NSW



CHARDONNAY
Like Rizza, the 1980s damaged this wine's reputation like Ken Done was busy doing to the art world. Chardonnay can take on heaps of different forms from buttery and viscous to lean and green apple-like. It can be as much a regional influence as it is a winemakers choice in production. Aunties from the 80s hitting the "dancefloor" under the Hills Hoist at the family BBQ would barely recognise half the modern Chardys made now.
Merrick's Chardonnay recommendation - Domaine Naturaliste Artus or Floris Chardonnay, Margaret River WA



MONTEPULCIANO
We're making more of these Mediterranean wines, partly in response to changing tastes but also because of our changing climate. SPOILER ALERT - It's real! I like Montepulciano coz it's super easy to drink and also easy to say even if the spelling is tricky for someone who had to repeat year 11. Ahem.
Merrick's Montepulciano recommendation - Bellwether Wines 'Ant Series' Montepulciano, Riverland SA



GRENACHE
Can be done in so many ways from full-bodied and often high alcohol styles to clean fresh, lower alcohol ros. Grenache is a bit of an 'all seasons' grape because if you're watching footy in winter or watching someone you hate riding a jet ski whilst you are laying on the sand on a 'quiet' beach in summer, there's a style to suit. Also, why are 85% of Jet Ski owners called Troy?
Merrick's Grenache recommendation - Bondar Rayner Vineyard Grenache, McLaren Vale, SA



SHIRAZ
The great Aussie fast bowler. This is kind of a signature wine in Oz and although not my drink of choice whilst conducting water based activities (Hi Troy!), there is something great about this power-hitting red. Nowadays Shiraz can be made in lots of styles from massive fruit-filled alco' bombs, to leaner, peppery styles and cooler "syrah" styles. It's all about preference and we are fortunate enough to have heaps to choose from. I choose them all.
Merrick's Shiraz recommendation - Rockford Basket Press Shiraz, Barossa Valley, SA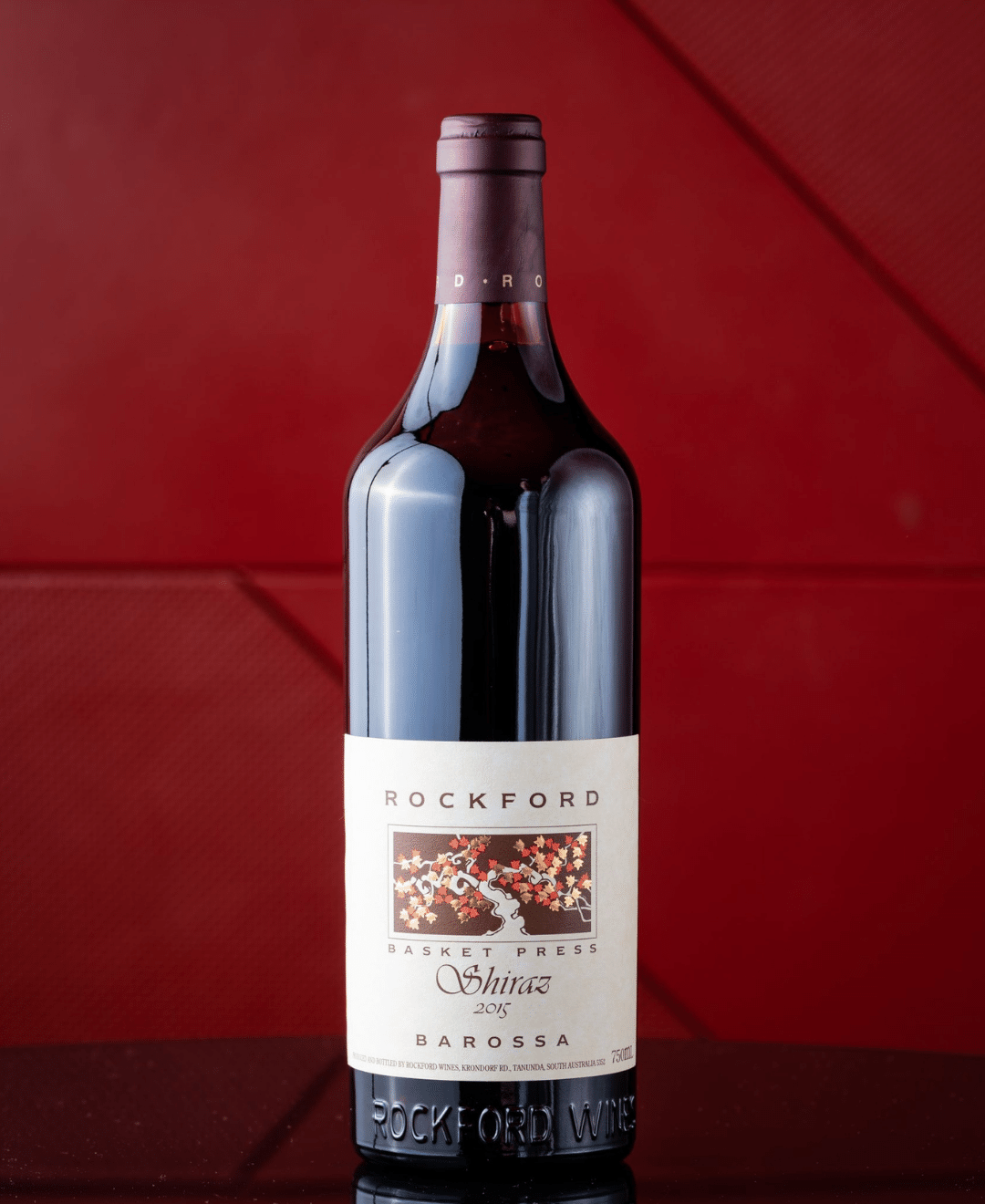 Catch Merrick alongside six of Australia's best comedians including Nazeem Hussain, Dilruk Jayasinha, Chris Ryan and more at Orange Showground on Sat 5 December. Tickets and more info HERE.
FOR MORE BREAKING NEWS CLICK HERE