Take Five: RIIKI's Top 5 All-Time Favourite YouTube Videos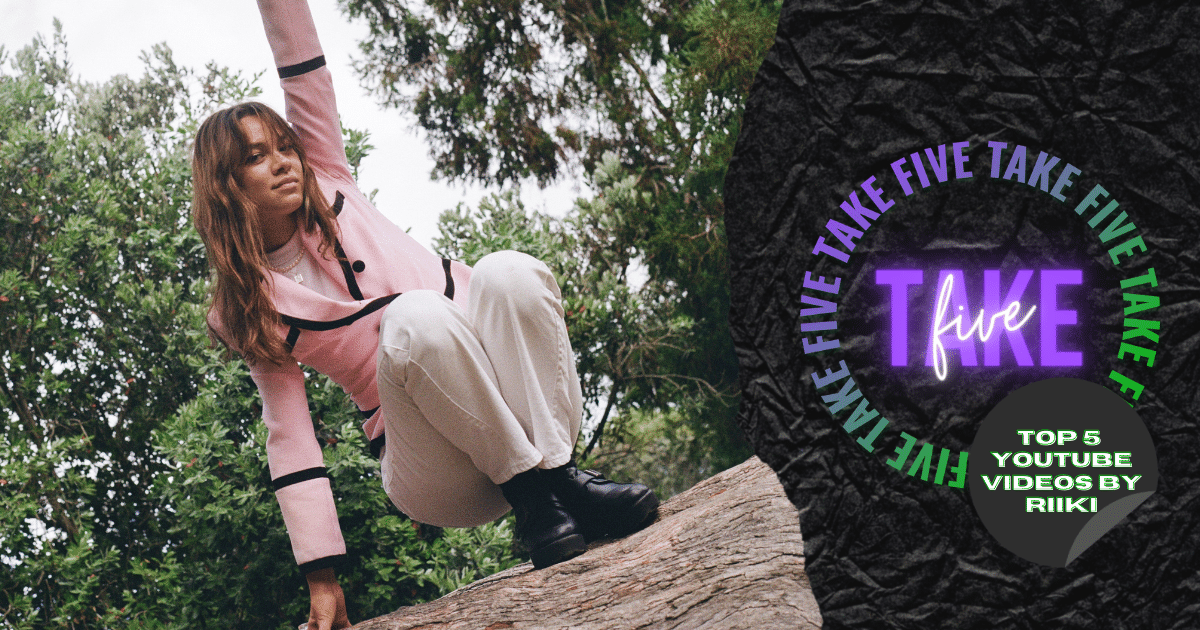 We've had our eye on Wellington-based singer Raquel Abolins-Reid, aka RIIKI for a while now. Last week we were lucky enough to chat with the rising star ahead of her Lil NZ Tour to find out her all-time favourite YouTube videos. Check out RIIKI's top picks below.
Words by RIIKI.
I'm not really a massive YouTuber, I won't sit for hours and watch video after video or follow bloggers etc, but videos are probably one of the sources that inspire, motivate, make me think or make me laugh the most. Videos are an easy happy mood booster source! I'm really bad at narrowing down my fav things in a category, but these 5 are what first came to me.
FKA twigs - cellophane
I think this is one of the most stunning music videos I have ever seen. When FKA twigs released this I think I watched it like 15 times over, it's so hard not to admire the production, editing, effects, HER! Just goddamn shhhhhhtunnin.
Man Plays Vr game and jumps in tv meme
Catch me with a straight face watching this... It ain't possible. I will watch this over and over again and giggle my face off till the day my face is permanently stuck with a smile. Poor dude though, ouchy. Hope he is okay...
Skateboarder Jesse Abolins
My big brother!!! This fills me with so much warmth! I chose this video because it makes me so damn happy and proud of my family. I have two older brothers who are definitely my biggest inspiration and number one pals. This video is of my oldest brother who is an insane skateboarder. Watching him do his thing with so much passion and seeing where it has taken him has always inspired me to do my thing in the hopes I can experience some of the incredible things he has.
Royal Family | FRONT ROW | World Of Dance Los Angeles
I've been a dancer my whole life, and this video is special because I watched this performance in person in LA with my own dance crew. We went to compete in this comp in 2015 when I was 15, and I remember the feeling of being so proud to be in the NZ dance community watching this performance. It gives me such fond memories of this trip. In the dance world, I feel like this video is pretty iconic. Parris Goebel is renownedly known as one of the top choreographers in the world, and I have so much appreciation for this dance crew and what they have done for the dance world.
Shock | Winner of Tropfest Australia 2010
I went down a rabbit hole of watching these lil' short films from film competitions. This is just so funny and makes me think about all the radio hosts I've met having breakdowns in the morning before going to work lol. Bloody good, I love it.
Want to see RIIKI perform live? Score tickets HERE for her shows this month at Whammy Bar in Auckland and MEOW in Wellington. You can also listen to her latest releases HERE.
FOR MORE BREAKING NEWS CLICK HERE