Spilt Milk Returns For Summer 2022 With A Stacked Lineup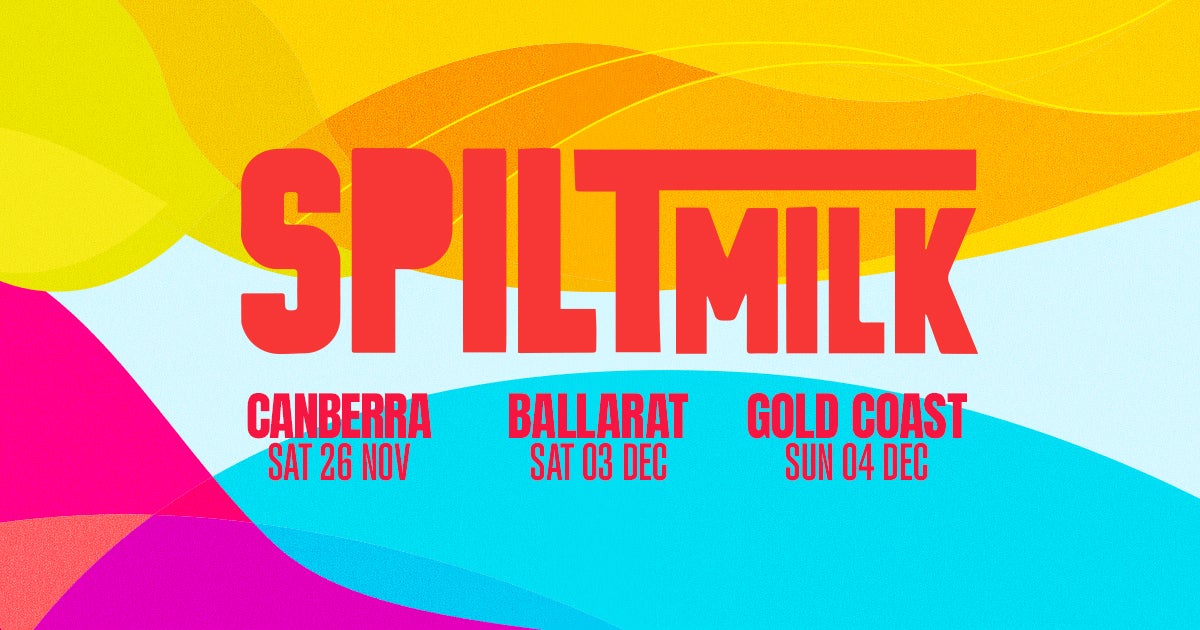 One of Australia's most in-demand and fastest-selling music, food and art festivals, Spilt Milk is making its return for 2022! From Saturday 26 November, Spilt Milk will be heading to Canberra's Exhibition Park and returning to Ballarat on Saturday 3 December in Victoria, before landing on new Queensland soil in the sunny Gold Coast on Sunday 4 December at Doug Jennings Park.
In previous years, not only has Spilt Milk enlisted some of the best visual creators, incredible food and beverage vendors but they have also pulled a fierce selection of sought-after international and homegrown superstar artists - with 2022 proving to be equally impressive! The hot-off-the-press lineup announcement includes Flume, Stormzy, The Wombats, Ninajirachi, FISHER, G Flip, Genesis Owusu, Mallrat, Spacey Jane, A.GIRL, PEACH PRC and so many more.
For the uninitiated, Spilt Milk is not the event to sleep on. Year after year, Spilt Milk is famously known for selling out in less than 30 minutes of release (with one year hitting an all-time record of 9 minutes) and 2022 will not be any different.
Tickets to Spilt Milk 2022 are on sale now!


SPILT MILK 2022
Sat 26 Nov 2022 | Exhibition Park, ACT
Sat 3 Dec 2022 | Victoria Park, VIC
Sun 4 Dec 2022 | Doug Jennings Park, QLD
SPILT MILK 2022 LINEUP
MUSIC LINE-UP (ALPHABETICAL ORDER):
A.GIRL · BEDDY RAYS · BILLY XANE · FISHER · FLUME · G FLIP · GENESIS OWUSU · HAYDEN JAMES · KING STINGRAY · KOBIE DEE · LATIFA TEE · LITTLE FRITTER · MALLRAT · MANSIONAIR · NINAJIRACHI · PEACH PRC · SPACEY JANE · STAND ATLANTIC · STORMZY · TELENOVA · THE WOMBATS · TORO Y MOI (CANBERRA ONLY) · YNG MARTYR · YOUNG FRANCO · 1300
PLUS IN CANBERRA
BRITTANY DE MARCO & HAYLEE KARMER · JACK BURTON & CLIQUE MIROJI · SESAME GIRL · SHAKA J · TEKIDO · WAXLILY
PLUS IN BALLARAT
COASTAL JAM DJS · GANGZ · LASHES · MASON FLINT · SWEAT DREAMS DJS
PLUS IN GOLD COAST
FRIENDS OF FRIENDS · JYNX HOUSE DJS · SAINT LANE · SIALA · WIIGZ
+
FOOD
FIREPOP · BLACK BEAR BBQ · BIRDMAN · BURGER HEAD · + MORE
+
ART BY
STUDIO A · EMILY CROCKFORD · GREG SINDEL · KATRINA BRENNAN · JAYCEE KIM · MEAGAN PELHAM · THOM ROBERTS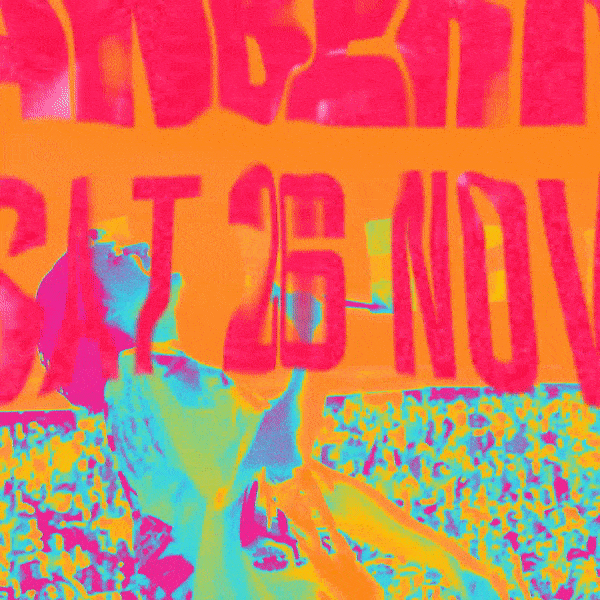 HERE'S EVERYTHING YOU NEED TO KNOW ABOUT SPILT MILK 2022
When and where is Spilt Milk 2022 taking place?
Spilt Milk will take place between Sat 26 Nov - Sun 4 Dec 2022 at Canberra's Exhibition Park, Victoria Park in Ballarat and Doug Jennings Park on the Gold Coast.
When do tickets go on sale?
Tickets to Spilt Milk 2022 are on sale now.
What payment options are available?
Moshtix accepts all major credit cards. Want to pay in instalments? You can now use LatitudePay (AU) or Genoapay (NZ) to purchase your tickets and pay them off over 10 weekly payments.
FOR MORE BREAKING NEWS CLICK HERE