Hilltop Hoods Are Set To Headline Yours & Owls Festival 2022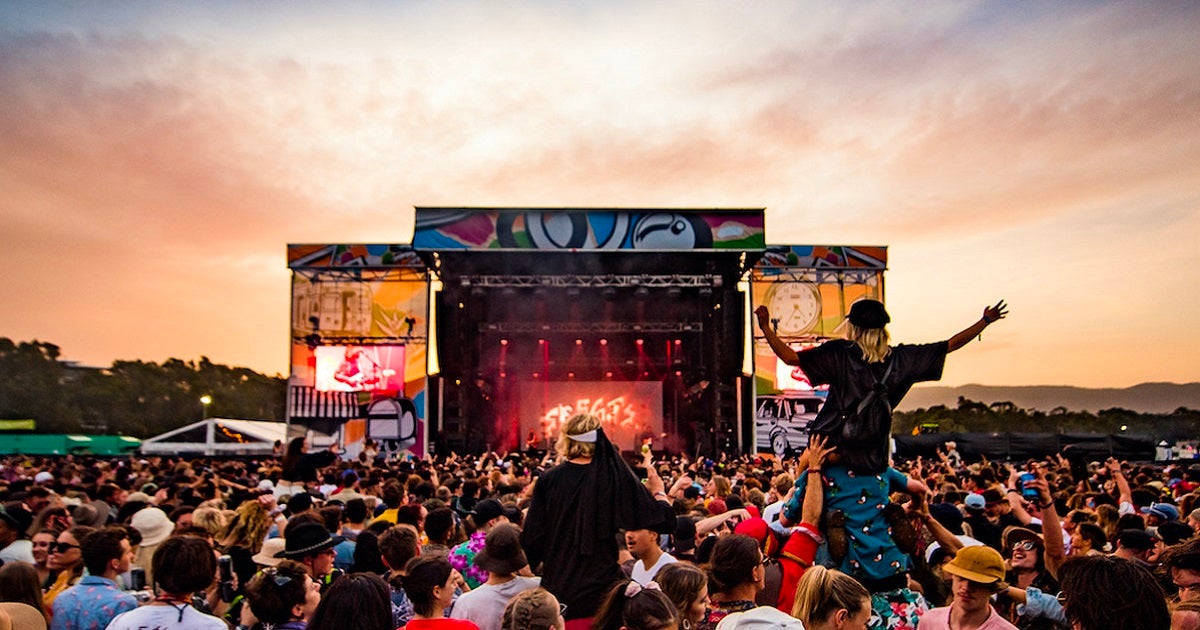 Australia's festival scene is back bigger than ever, and Yours & Owls Festival are a prime example! The team has just announced one of the most epic collections of trans-Tasman artists for the 2022 edition of the festival.
Multi-platinum hip hop trio Hilltop Hoods will be taking on headliner duties alongside pop sensation BENEE, hip hop giants Bliss N Eso, electronic faves Flight Facilities, Brisbane's The Jungle Giants, electro-smash hit connoisseurs Peking Duk, Alt-rockers Violent Soho and the return on Faker.
Other acts joining them on the bumper bill include Harvey Sutherland, Jack River, Lastlings, Late Night Tuff Guy, LDRU, Luca Brasi, Hiatus Kaiyote, Ruby Fields and San Cisco, just to name a few.
Yours & Owls Festival 2022 is on sale NOW. Check out the full lineup and ticket info below.
Yours & Owls Festival 2022


Sat 2 & Sun 3 Apr 2022 @ Stuart Park, Wollongong, NSW
Hilltop Hoods
Benee | Bliss & Eso |Flight Facilities | The Jungle Giants
Peking Duk | Violent Soho | (The Return Of) Faker | Harvey Sutherland
Jack River | Lastlings | Late Nite Tuff Guy
LDRU | Luca Brasi | Hiatus Kaiyote | Ruby Fields | San Cisco
Arno Faraji | Barkaa | Big Twisty & The Funknasty | Budjerah | The Bouys | Fergus James
Floodlights | Hope D | Jen Cloher | Karate Boogaloo | King Stingray | The Meanies
Miiesha | Ninajirachi | Nyxen | Private Function | Surprise Chef | Sycco | The Terrys
Vlossom | 1300 | Alter Boy | Babitha | Bakers Eddy | Boom Child
Caitlin Harnett & The Pony Boys | Clamm | Clypso | C.O.F.F.I.N | Death By Denim
Good Lekker | Nooky | Rest For The Wicked | The Rions | Shady Nasty | Sophiya To Octavia | Amends
Bored Shorts | Charbel | Chimers | Chloe Dadd | Classic | Club Camel | Drift | Hellcat Speedracer
Imaginary People | Kitten Heel | Lizzie Jack & The Beanstalks | Miners
The Morning Mood | Nosedive | Nothing Rhymes With David | Placement | Private Wives Proposal
Radicals | Satin Cali | Sesame Girl | Solo Career | Stephen Bourke | Topnovil
Plus DJ's at Das Schmelthaus
L N T G | Jennifer Loveless | Toni Yotzi | Ayebatonye | DJ Plead | Barney In The Tunnel | Foura
Body Promise | Randy Knuckles | Cover Sound System | Beachcombers | Wilder & Pryor
FOR MORE BREAKING NEWS CLICK HERE