Broods, Shihad, Dave Dobbyn And More Added To Rhythm and Vines Lineup For 2020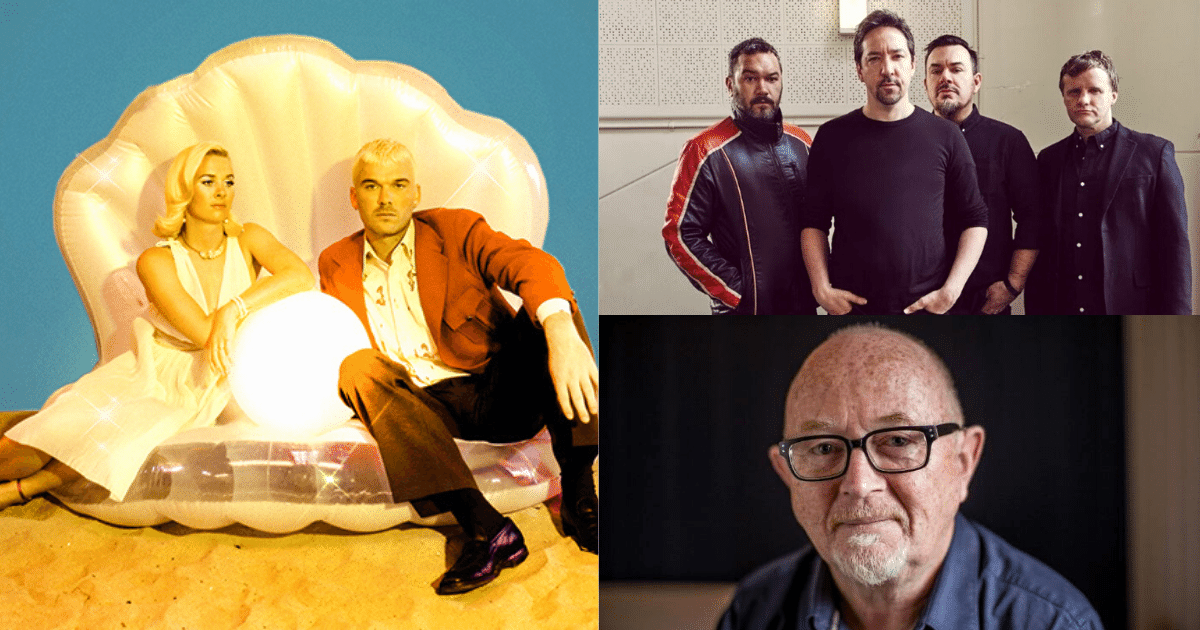 New Zealand's premier 3-day music and camping festival, Rhythm and Vines has just announced another lot of acts joining them in Gisborne this December.
Joining the already stacked lineup will be Broods, Dave Dobbyn, Sachi and Shihad. The Beths and Bic Runga are also among the newly added acts who will perform alongside global breakthrough act BENEE, musical exports, Fat Freddy's Drop, legendary reggae outfit L.A.B and drum and bass royalty, Shapeshifter, just to name a few.
Check out the full list of acts and the days they'll be performing below.
The sold-out Rhythm and Vines event takes place on Tuesday 29 December at Waiohika Estate in Gisborne. Official resale tickets are available HERE.
Rhythm and Vines 2020
Tue 29 Dec 2020 | Waiohika Estate, Gisborne


DECEMBER 29
SHAPESHIFTER, L.A.B, SHIHAD, DAVE DOBBYN, CHAOS IN THE CBD, CONCORD
DAWN, JESSB, LEE MVTTHEWS, STATE OF MIND, THE UPBEATS feat MC TALI, AROHA
& TALI, BALU BRIGADA, FOLEY, FRANK BOOKER, ILLBAZ, K2K, SIN, SWEET MIX KIDS,
THE LEERS, 0800, BONTEMPO, CHAMPION, KADYN WEBSTER, MCK, PIXIE LANE,
POLLYHILL, PORIS, PRANK SINATRA, STRANGELY AROUSING, SWISS ARMY WIFE,
TIZZA, ZEISHA


DECEMBER 30
BROODS, THE BETHS, SACHI, MAKO ROAD, LADI6, ALIX PEREZ, FLOWIDUS, NEED
FOR MIRRORS, P MONEY, CHORES, DICK JOHNSON, HARPER FINN, HIGH HØØPS, LA
WOMEN, LEAPING TIGER, LÉVYNE, MERMAIDENS, MISS JUNE, OT SAN, PAIGE, PARK
RD, WILLY MAV x ELIPSA, AINSLIE ALLEN, BLOOM, BROOK GIBSON, HOLLYWOO,
KÉDU CARLÖ, MAX PEPSI, NAYLER, SAMMIE, SAMSON, SEAN HILL, TETO


DECEMBER 31
BENEE, FAT FREDDY'S DROP, QUIX, MONTELL2099, BIC RUNGA, MILD ORANGE, WAX
MUSTANG, CASSIE HENDERSON, CHURCH & AP, DAFFODILS, DJ SIR-VERE, EASTERN
BLOC, ENO x DIRTY, FAIRBROTHER, IMUGI , KATAYANAGI TWINS, MUROKI, NO
COMPLY, THE BUTLERS, THERE'S A TUESDAY, TREi & JABZ, VAYNE, WITTERS, 121
SOUNDSYSTEM, 33 BELOW, AUNTY EL, AW B, BAVHU, EMWA, FLAXXIES, GIORGIO
BOT, HOT & DANGEROUS, INDYAH, LAIIKA, LAUREN SIN, PEACH MILK, SAM CULLEN,
SAM LOVLI, SNEAD PLACE PROJECT, SYRUP, TYLER STAUNTON
FOR MORE BREAKING NEWS CLICK HERE